Registration Open for the Spring Hammer-In
April 27-28, 2019
Our Hammer-In will be broken into four sessions that will be capped at 24 smiths per session, allowing for approximately two smiths per anvil. You are welcome to sign up for more than one session, and we are also taking pre-orders for CFI T-shirts which can be picked up at the Hammer-In. Bottled water will be available during for a $1 donation to the club.
For first-timers, we will have introductory projects such as nail and hook making to learn the basics. Once those are achieved, newbies can join returning smiths and work on more advanced projects including steer heads, spring latches and handles, and an open forge area for supervised individual projects (be prepared to pay for steel if you need more than the typical portion). CFI is dedicated to cultivating blacksmithing in the Intermountain Northwest, and that means exposing beginners to the craft but equally important is continuing to challenge returning members with progressively skillful projects. As usual, for safety reasons there can be no knife or weapon making at the Hammer-In, but our instructors do offer knife classes at their own shops if that is your main interest.
Select a session and register below: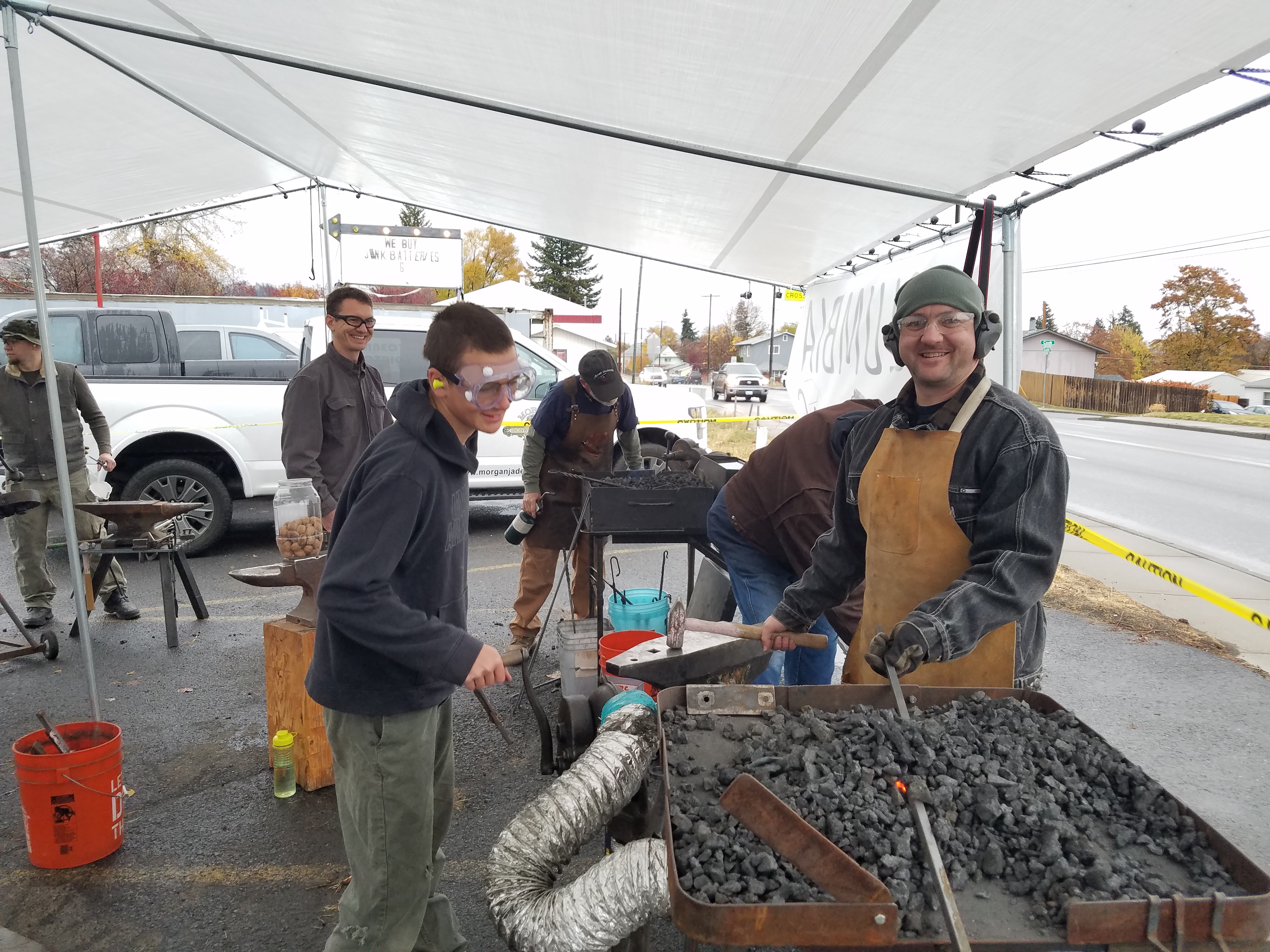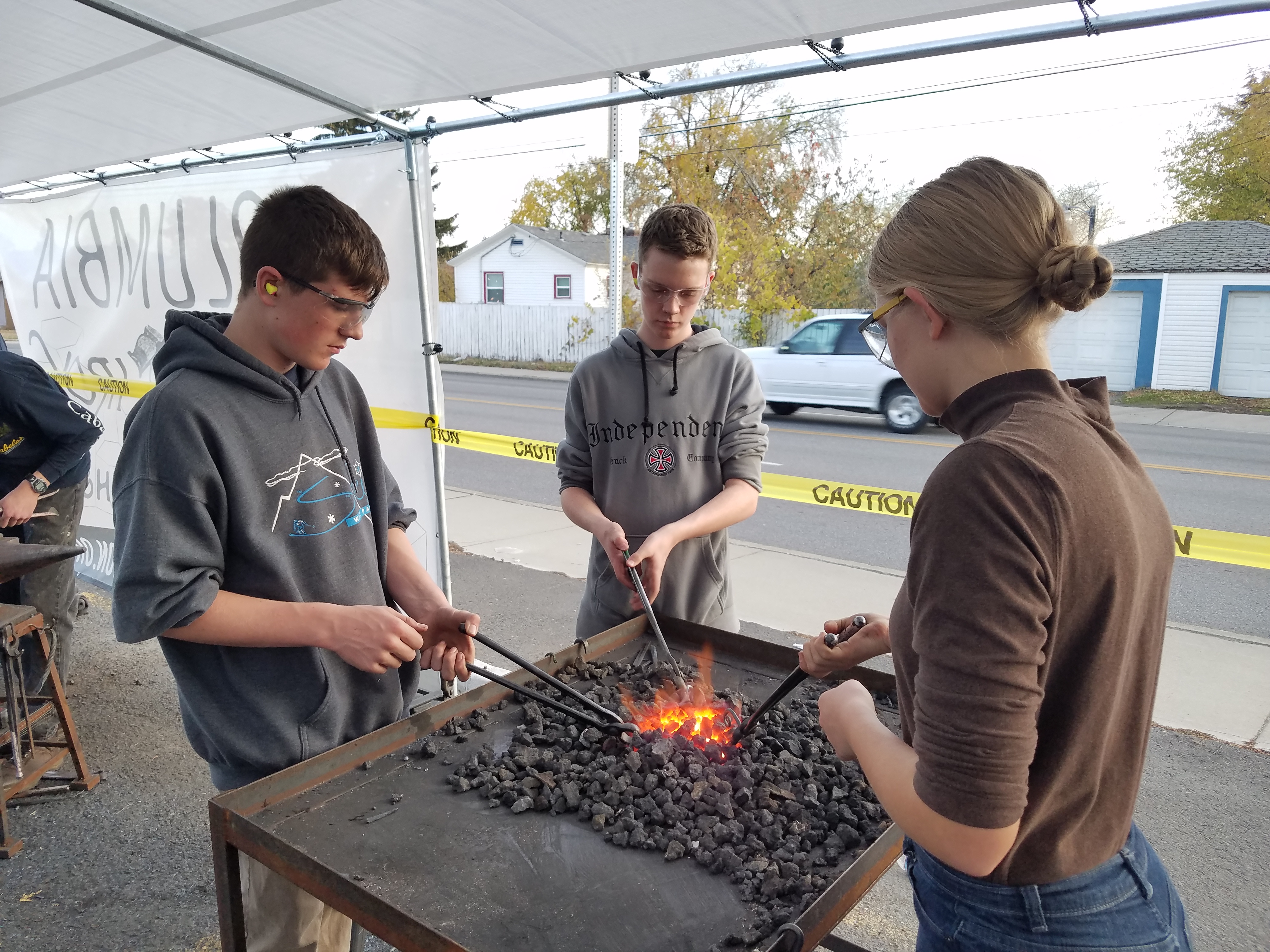 Columbia Fire & Iron T-Shirt
We are taking pre-orders for CFI T-shirts and will have them available for pick up at the Hammer-In! They will be printed locally and are available in orange or gray, 100% cotton (perfect for forging!) Update: the T-shirt order has been placed! Thank you for all of your pre-orders, we will have them at the Hammer-In for pickup, along with some extras for purchase if you didn't order yours in time.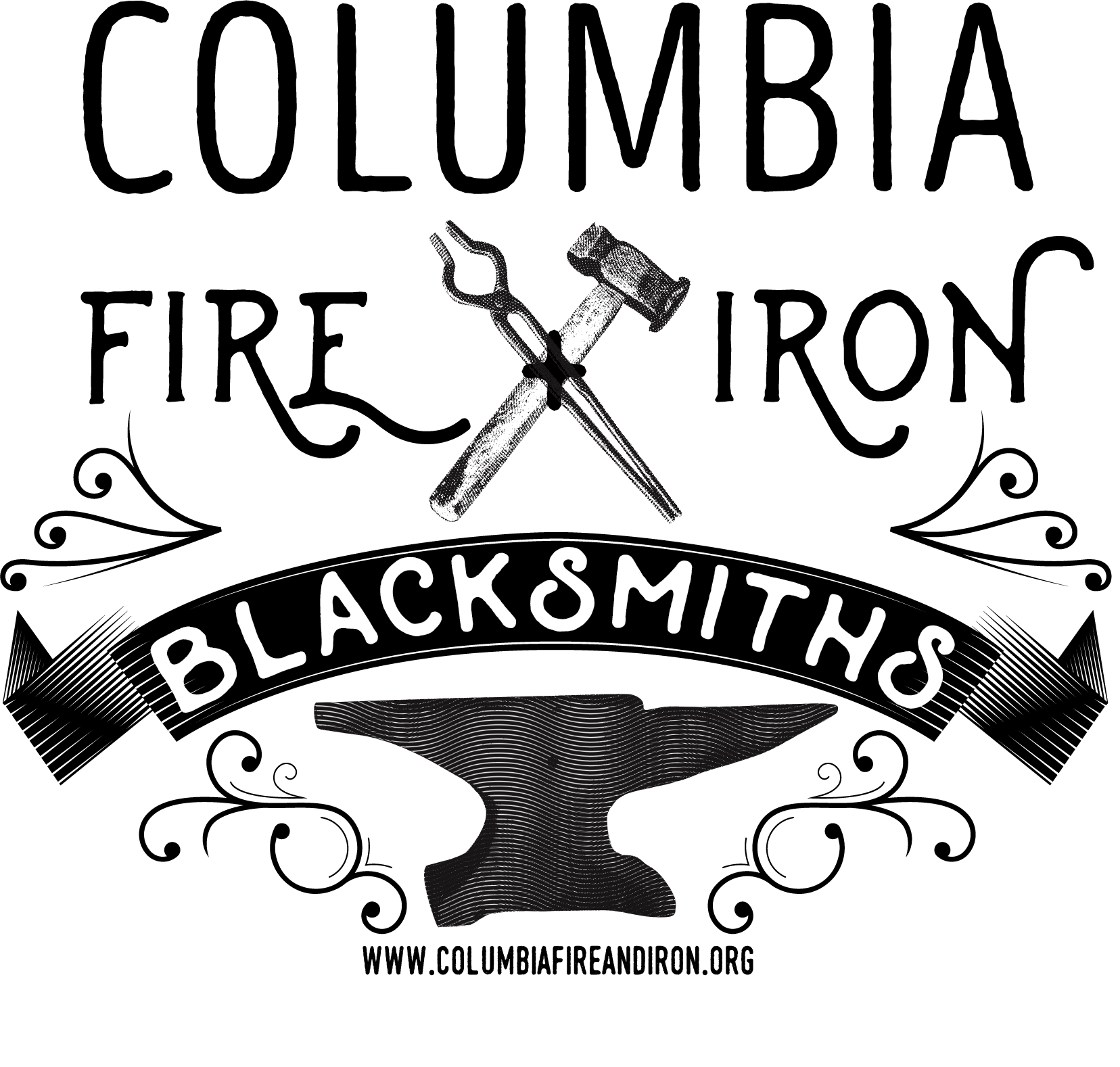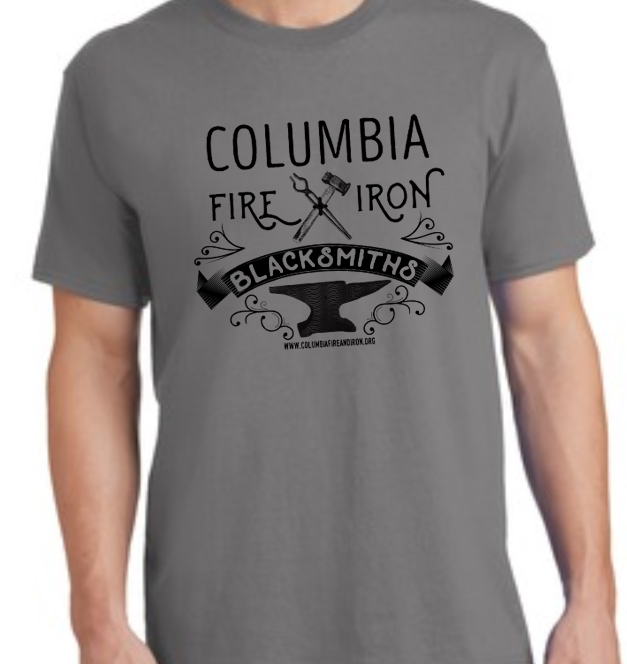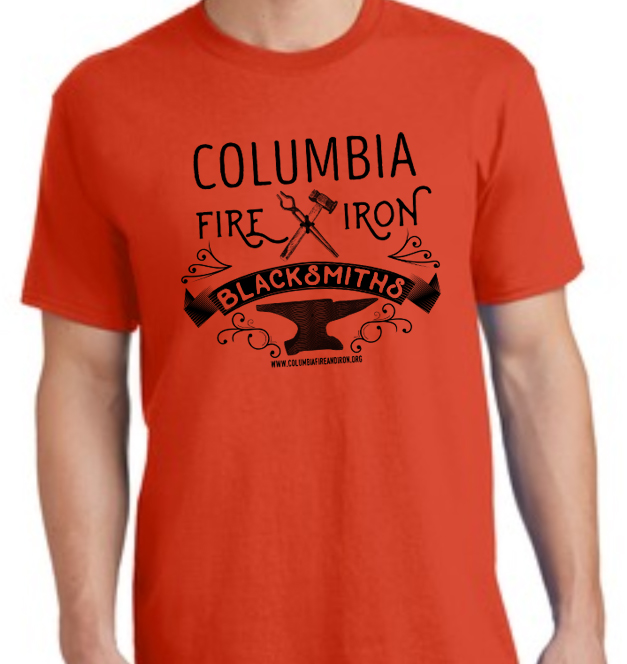 See shirt specs here.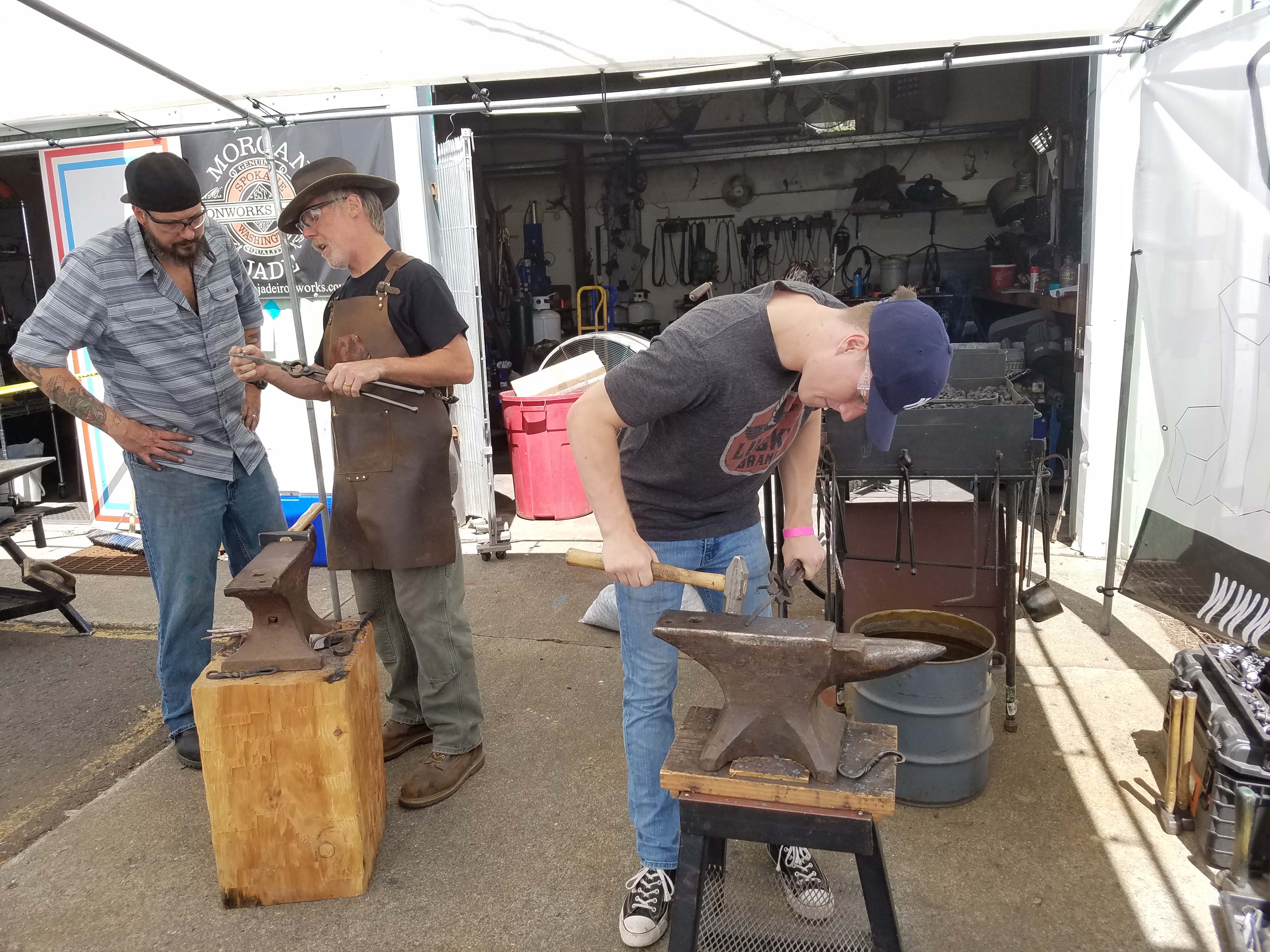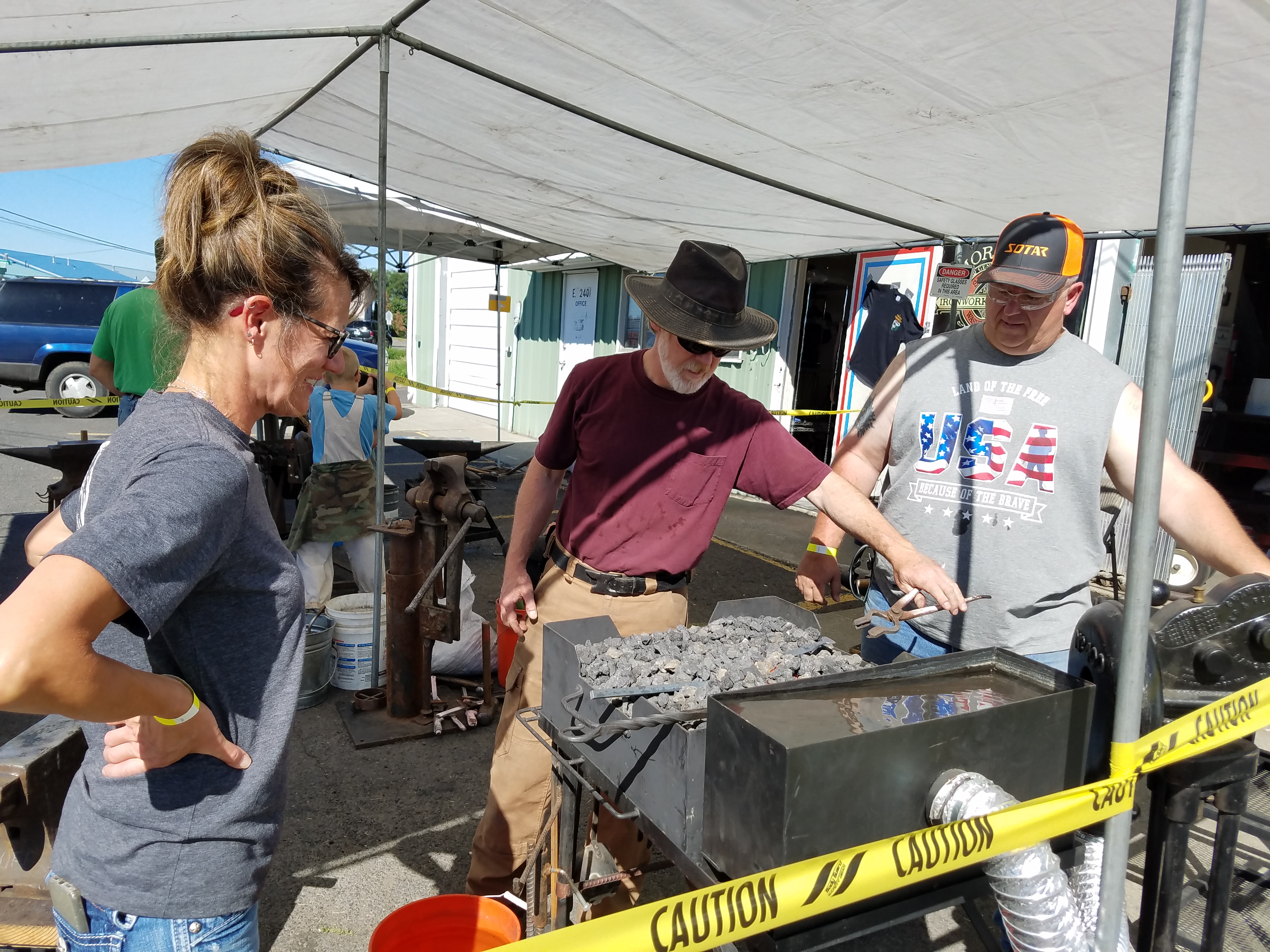 Attendees will need to sign a liability release upon arriving.
Click here for some safety tips and what to wear to the Hammer-In.
The Hammer-In will be held at Morgan Jade Ironworks, as it has been in recent years, at 2403 E Euclid Ave, Spokane, WA 99207.
To find out about future events, please sign up for our newsletter!