Registration Open for the Fall Hammer-In
October 27-28, 2018
Once again we will be breaking the weekend into four sessions that will be capped at 24 smiths per session, allowing for approximately two smiths per anvil. Unlike the Spring Hammer-In, this one is on the heels of the Spokane County Interstate Fair (September 8 – 17) where CFI will be demonstrating and promoting the Fall Hammer-In. There is always a lot of interest at the fair, so register early if you can!
For first-timers, we will have introductory projects such as nail and hook making to learn the basics. Once those are achieved, newbies can join returning smiths and work on progressively more advanced projects. CFI is dedicated to cultivating blacksmithing in the Intermountain Northwest, and that means exposing beginners to the craft but equally important is continuing to challenge returning members with progressively skillful projects. Leave a comment below if there is something particular you would like to learn or make and we will see if we can work it in to your session. As usual, for safety reasons there can be no knife or weapon making at the Hammer-In, but our instructors do offer knife classes at their own shops if that is your main interest.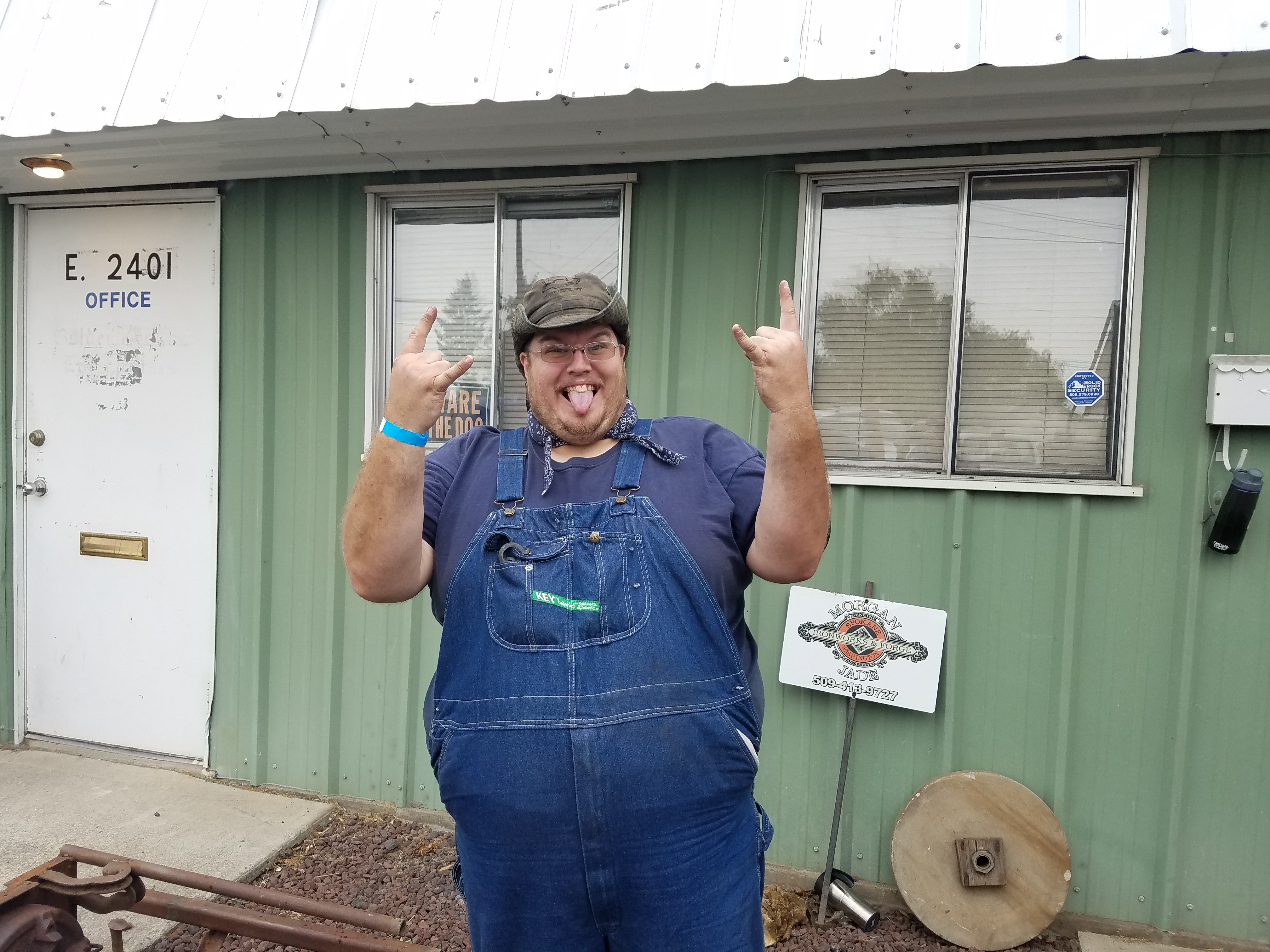 Select a session and register below:
Attendees will need to sign a liability release upon arriving. We welcome smiths to attend more than one session.
Click here for some safety tips and what to wear to the Hammer-In.
The Hammer-In will be held at Morgan Jade Ironworks, as it has been in recent years, at 2403 E Euclid Ave, Spokane, WA 99207.
To find out about future events, please sign up for our newsletter!