This is promising to be a record turnout! We had a great year at the fair, handing out almost 500 flyers for the fall hammer-in. We are very excited about the growing interest in blacksmithing, thanks in part to the TV show "Forged in Fire." Hey, we'll take it. We look forward to seeing you at the hammer-in!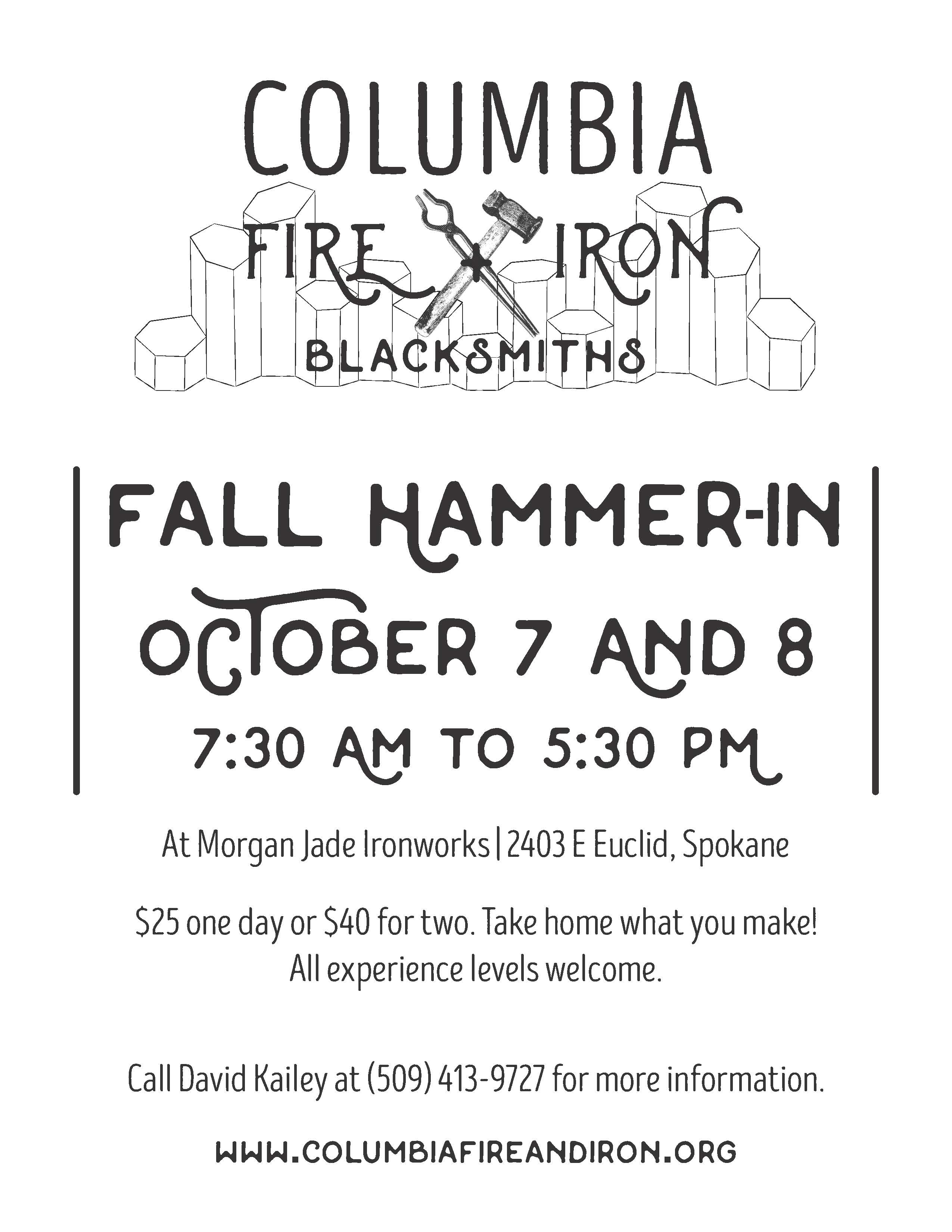 Download the hammer-in flyer here to share it!
If you're on Facebook, you can follow the event here!